Your body releases a lot of toxins through your armpits. You need to kill the bacteria without blocking the glands, otherwise the toxins go back into your lymph system.
Most traditional antiseptic deodorant sticks or spray will block your sweat glands.
Instead use a Salt of the Earth Deodorant stick, a total natural antiseptic deodorant which neutralizes bacteria and therefore helps to control body odour. It costs less than £5.00, protects you for 24 hours and lasts about 18 months.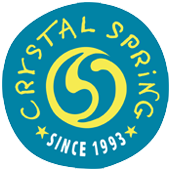 Crystal Spring Salt of the Earth Classic Deodorant
Salt of the Earth Natural Deodorant 90g

Eliminates body odour for men and women

Does not leave embarrassing white marks on your clothes

Gives 24 hour protection, unscented, not tested on animals

Does not contain Aluminium Chlorohydrate and no parabens